Skin (Chair), 2022
Foam, wood, custom upholstery
45 x 90 x 50 cm. (W x H x D)
Unique
︎Created at the Santoni Pioneer Program with production support from Hanbing Liu. By accessing the unique tubular knitting technology from Santoni, we are able to create a one-of-kind fabric that is seamless and has a sense of 3D volume. The fabric acts as a skin to the chair by covering it, and the bumpy muscle pattern of the fabric become the ornaments of the chair and therefore visually alter the shape of it. It is inspired by the concept of displacement texture from the 3D content creation, and this is our attempt to sculpt an object in the real world with the digital approach.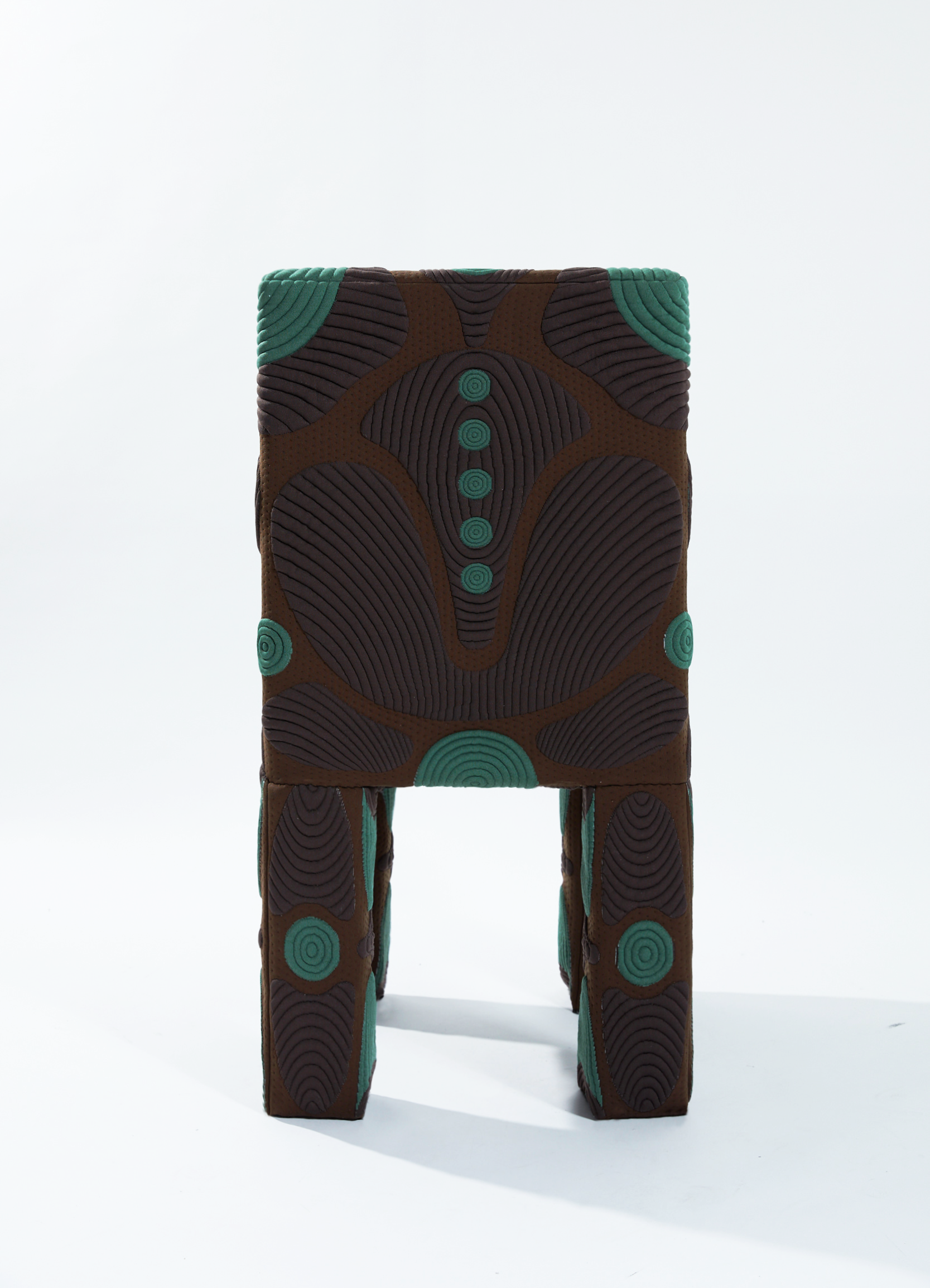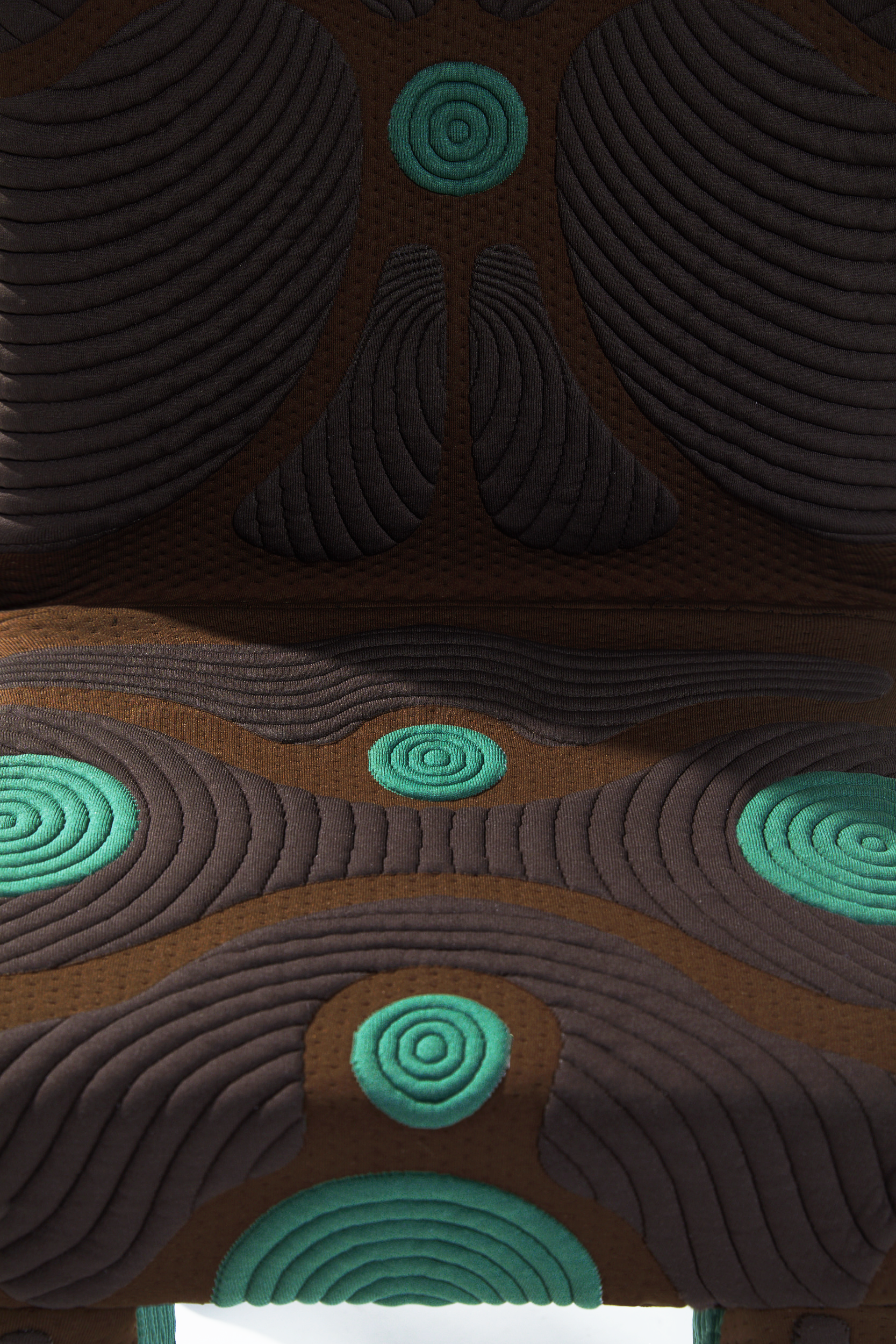 Alternative Applications (Chair), 2022

Hardwood (Walnut), technical mesh fabric, cushion, foldable wall-mounted seat, stainless steel handrails
19.7 x 18.5 x 32 in. (50 x 47 x 82 cm)
Unique


︎The Chair (02) captures how everyday materials become displaced and reconfigured into distinctive functional objects. Inspired by the portable equipment used to withstand the rigors of special environments, this readymade motif is a tight system of entropy compiled by irrelevant components that are designed for different usages.
Softcase, 2022

Foam, custom fabric, Rimowa grooved aluminum frames, hinges, handles and locks from Rimowa
50 x 39 x 25.5 cm. (W x H x D)
Unique


︎Commissioned for Rimowa, Manifold transformed Rimowa's signature suitcase into a foldable cushion by replacing the aluminum body with custom upholstery. It is a regeneration of the structure using materials that can be regarded as physically opposite to the original as it juxtaposes the softness of the foam cushion against the hardness of the metal.
Ottoman, 2021

Foam, custom fabric, custom stainless steel frame, custom casters
45 x 45 x 37.5 cm. (W x L x H)
Unique


︎The Ottoman is the studio's first practice of infusing the visual representation of quotidian objects into the making of functional objects. References are coming from both urban interior spaces and rural areas - rolling swivel chairs, utility carts, sheep, sky, and clouds.
Two-piece Hook Ring, 2021

999 Silver
12 gram
Unique



︎Made with 999 silver clay. Hand sculpted, burnt and polished. The ring completes its assembly by having the ring finger in.